Useful Information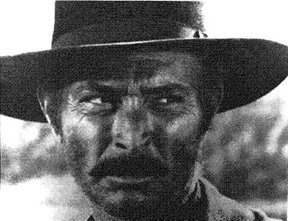 Ranch News I Upcoming Releases I Recent Releases I Local Bookers I Musicians Wanted I Classified-type Stuff I Local Roots Radio I Other Notices
Feel free to send yer stuff to ranchprod@zworg.com
---
RANCH News
CONTRIBUTE TO THE RANCH NEWSLETTER
We're seeking more info on bands, new discs, live shows, etc. - reviews or comments that we can share with the community. Please send your pieces to Andrew at ranchprod@zworg.com
---
Upcoming "RANCH Presents" Shows
RANCH MONDAYS @ THE RAIL, the third Monday of every month at The Railway Club, located at 579 Dunsmuir @ Seymour, with host Auburn's Shelley Campbell, featuring various acts from Vancouver/Victoria's roots music community.
Admission at door:
RANCH MONDAYS @ THE RAIL bookings:
Shelley Campbell
ranchsociety@direct.ca
---
Upcoming CD Releases
Be sure to let us know about your CD Release shows...
---
Recent CD Releases
Amy Honey - Self Titled
Geoff Berner - We Shall Not Flag Or Fail, We Shall Go On To The End
John Reischman & The Jaybirds - Field Guide
Zubot & Dawson - Chicken Scratch
Leslie Alexander - Savage Country
David P. Smith - Hurtin' Dance Party
Linda McRae - Crying Out Loud
---
Local Bookers
The Main
Live music bookings at The Main (4210 Main St.)
contact:
Dave Gowans
lonesomecowboymusic@shaw.ca
or via phone at (604) 733-3024
---
Purple Crab Bookings
Live music bookings at The Purple Crab (3916 Main St.)
contact:
Willy Krueger
williamkrueger@hotmail.com
---
Alibi Unplugged
The Alibi Unplugged Scriptreading series at the Sutton Place Hotel is looking for single or duo acts, with demo/Cd to play one hour to a busy, networking film crowd.
No dough, good showcase, last Sun. of the month, 6-7pm. Sound equip provided.
Info at www.alibiunplugged.com , or e-mail Peter Graham-Gaudreau at junipeter@hotmail.com
---
Musicians Wanted
Need More Bass
If ANYBODY knows someone cool who plays bass, for the love of God send them my way! Anyways, we'll be lining up some gigs in the new year regardless of our "band" status.
Contact Ross Smith at mackinawjoe@canoemail.com
---
New Band
Sean O' Keefe is looking for a banjo/mandolin player who can sing harmonies.
Contact Sean at seanokeef@hotmail.com
---
Call Tone
Musicians wanted... solo instruments, violin,flute,harmonica or whatever you want to try needed to decorate in the melody. Many original songs and bass needed. Preferrably acoustically orientated. Harmonies an asset for both.
Contact Tone Indbryn at tone200@home.com or call (604)-872-3104
---
Classified-type Stuff - Rooms for rent... vans for sale... services... etc.

Wanna record something?
Who we are: The Smilin' Buddha Enjoyment Complex Recording Studio
What we've got: 24 track Digital (Tascam DA78 or Protools), 16 track 2" analog
Great outboard gear incl. Neve, Avalon, Focusrite, Drawmer and a solid selection of microphones
Where we are: Conveniently located near Granville Island
How to contact us: for info on rates and bookings call Natasha @ 604.737.0091
Or Brodie @ 604.809.9352 or email us at natasha@divineindustries.com
---
Get Your Own Website
Maybe you think it's high time you tee'd up your own website to promote your band or business. I have too many years of experience making websites (including this one). Let me put my skills at your service
Contact aperson Designs
vl_mungo@stalag13.com
---
Attention Bands and Musicians... Highly Original Art
CD covers, layout, design, posters, graphics.
Clients include Fred Eaglesmith, Tom Holliston, Corn Sisters, Buttless Chaps, Blue Pine and more.
Rates are negotiable.
Check out our website at www.inflatableeye.com
Or email us at badps@islandnet.com
---
Looking to record?
Any musicians/songwriters/bands may want to know that Jonathan Anderson is looking to take on a couple new projects this year to record and/or produce. Jonathan has worked on a variety of stuff from songwriters to full on guitar bands to childrens albums and he has also produced each of his own albums.
If you might be interested you can contact him at jonathaninc@hotmail.com
---
Record Your Live Show
Jim Holkko has the experience and equipment to make your next gig one to remember.
For high quality live recording, contact aloe@intouch.bc.ca
---
Need a Good Massage?
If you are visiting Victora, BC, you can avail yourself of the excellent massage.
Shawna Kinman specializes in Relaxation, Shiatsu and Accupressure
Contact:
shawna@zworg.com
or call (250) 389-0847
---
Nede Somewun Hoo Can Rite Gud?
Hey, do you need some writing done for you? Having difficulty doing press releases, band bios and press kits?
I am here to help. I'm Batman...
Well, actually I'm a writer and I'm fairly familiar with the music industry.
I've had reviews published in Exclaim! magazine.
I worked in the promo department of S.L. Feldman & Associates.
I have a novel under consideration at Douglas & McIntyre.
I co-wrote a 20 minute short film.
I have contacts at several local agencies and nightclubs. (Could come in handy...)
I've done demo listening/reviewing for MusicWest.
Plus that whole Batman thing I've got going for me.
But the best part is, I work CHEAP.
Until I win that Pulitzer...
Interested? Intrigued? You know who I am and I owe you money?
Contact: Tamea Burd
tburd@telus.net
---
Local Roots Radio
Mondays 2:30pm - 4:00pm
Blue Monday
Music by women,that includes local acts.
Wednesdays 9:00am - 10:30am
Chasin' the Train
The latest in Canadian Jazz, including local jazz.
Wednesdays 2:30pm - 5:00pm
Clamdiggers Anonymous
Features anything from Jamaican Dub to indie rock.
1st and 3rd Wednesdays 5:00pm - 6:00pm
Main & Hastings
Thursdays 2:30pm - 4:00 pm
Broken Records
New, innovative, experimental rock and electronica, local and foreign, obscure and somewhat familiar sounding music.
Thursdays 4:00pm - 5:00pm
The Amazing Alt-Country Countdown
with host Leslie Alexander
Fridays 10:00pm - Midnight
Radio Bandcouver
with host Mark Bignell... Live Gig Listings! Always Live, In-Studio Music! E-mail, he'll answer mark@bandcouver.com
CITR Radio 101.9 FM
Sundays 3:00pm - 5:00pm
Blood on the Saddle
with host Dan Nemeth
Mondays 1:00pm - 3:00pm
Parts Unknown
Underground pop for the minuses.
Wednesdays 9:00pm - 10:30pm
Folk Oasis
Roots music for folkies and non-folkies...bluegrass, singer-songwriters, worldbeat, alt-country, polka and more.
Thursdays 11:30am - 1:00pm
Canadian Lunch
From Tofino to Gander, Baffin Island to Portage La Prairie. The all-Canadian soundtrack.
Thursdays 6:00pm - 7:30pm
Out For Kicks
No Birkenstocks, nothing politically correct.
Thursdays 7:30pm - 9:00pm
On The Air With Greased Hair
The best in roots rock 'n' roll and rhythm and blues from 1942-1962
Thursdays 9:00pm - 11:00pm
Live From Thunderbird Radio Hell
Local muzak from 9. Live bandz from 10-11.
CBC Radio 2 105.7 FM
Weekdays Midnight-4:00am
Brave New Waves
Saturdays 7:00pm-Midnight
Radio Sonic
Saturdays Midnight-4:00am
CFUV Radio 101.9 FM (Victoria)
Saturdays 4:00pm - 5:00pm
Hillbilly Heaven
with host David P. Smith
CKUA Radio 101.9 FM (Alberta)
Monday - Friday 2:00am - 5:00am
Grapefruit Moon
---
New Local Station
Steel Belted Radio is on Coast Radio on Vancouver Island, Saturday mornings, with the hope that they'll get the ok to add that sort of stuff to the regular playlist of our AM country station. Bob Galloway is the music director of the station, and his alt country show is on each weekend, where he plays the likes of Uncle Tupelo, Whiskeytown, Lucinda Williams, Wilco etc.
Any local artists in this musical vein should take note about the show, and feel free to send a disc that might fit the format of the above artists.
SEND TO:
Bob Galloway
Coast Radio
1625A McPhee ave.
Courtenay, BC
V9N 3A6
250 334 2421
---
SEND YOUR CD'S TO THE CBC
North By Northwest plays lots of local music and features lots of local bands in recorded studio sessions. Make sure the CBC has a copy of your CD.

Send 'em to...
Sheryl MacKay
c/o North By Northwest
CBC Radio
PO Box 4600
Vancouver, BC
V6B 4A2
---
Get Played on the Radio
More internet radios stations are contacting us about getting Ranch Bands' CDs to play on their shows.
Interested people can contact Shelley
ranchsociety@direct.ca
---
Other Notices - whatever...

Tart Gallery News

TART of the MONTH for December

MIMI KERSTING
Mimi Kersting

OK check out the Georgia Straight Dec.5 for story on the "Ladies of Lowbrow".....buy a book!

The PopTarts...Upcoming Events


Art Exhibit
LADIES OF LOWBROW
Vicious,Delicious and Ambitious
Opening Reception and Book Signing
Author and Artists in Attendance


Saturday December 14 ,2002 6-10pm
Runs Dec.14-Feb.
Copro Nason
11265 Washington Blvd.
Culver City ,CA
310-398-2643
www.copronason.com

You can check out some work from the book at
www.thetartgallery.com

Friends 'o the Tart

12 MIDNITE

MY SCARY WORLD show on Thursday night at Rick Royale's WELCOME TO THE PLASTIC FACTORY 1142 east 11th street, downtown Los Angeles.
If you or anyone you know would like to attend this special VIP preview of the show, contact events@popomatic.com or call (213) 596-5746 to get on the guest list. Otherwise, the big party is Friday night and everyone's invited!
www.12midnite.com

Bombshells and Burritos: A Spicy Selection of Low-Brow Pin-Up Art!
Friday, December 6th-31st
@the Westside Burrito Connection
208 1st St, Bremerton, WA
360-792-5288
www.charm-school.com

For more info...
thepoptarts@yahoo.com